Good manufacture for steel bar induction heating equipment
Forever furnace company as one of the leaders of the induction heating equipment manufactures which has experience that spans over 16 years on induction heating field.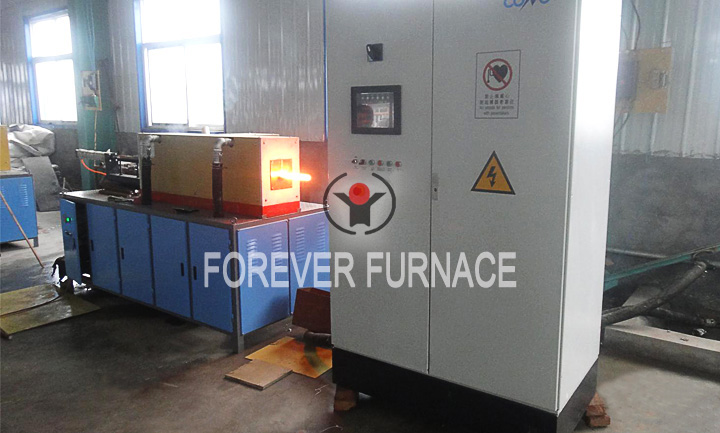 The following is the main feature of our steel bar induction heating equipment:
1.The whole equipment adopting the America Raytek infrared thermometer control which can monitor and control heating temperature in the whole processing.
2. DSP+IGBT?Intelligent induction heating power,saving energy 10%-15%.
3.100% duty cycle design, working continuously.
4. Using multi-frequency automatic tracking and closed-loop control.
5. Small size, light weight, easy to install, easy to operate.
6.Data logging capability for tracing.
Please feel free to contact with us to get more information about the steel bar induction heating equipment and other induction heating equipment.Our website www.hy-inductionheating.com or email our email box   yuantuodianlu@163.com.Looking forward to your good news.
---
Post time: 04-25-2016