Quality induction heating equipment supplier
YuanTuo  is the leading manufacturer of induction heating equipment & we specialize in precision induction heating. YuanTuo induction heating equipment can be used for heating, hardening, tempering, annealing, hardening and tempering for steel, aluminum and copper. With YuanTuo induction heating equipment  , we can help you improve your productivity and reduce your production cost.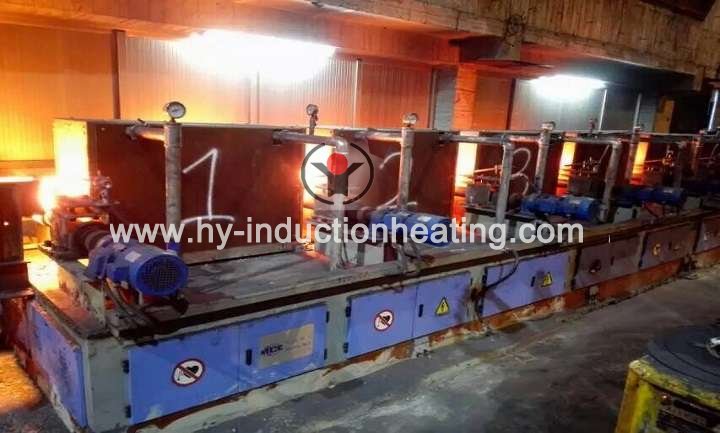 Induction heating equipment and system in which latest inverting technology have been used in order to make these equipment very light, flexible for fixed and on side use. Accuracy is the most important advantage of induction heating the heat supplied may be adjusted independently with respect to the fluctuations of the current supply any temperature gradients can be notified by use of the thermometer or a temperature regulator. This heating method can result in increased production and reduced cost.
YuanTuo Induction Heating Equipment Features:
Highly reliable & advanced IGBT based technology for long life performance.
Leering and operation easily
High efficient & energy saving
No pollution environment
Simple operation
Fully solid state
No preheating time
Negligible maintenance
YuanTuo can offer induction heating equipment  from 100KW-8000KW in output power.The bar or rod diameter from 16mm to 150mm. The pipe diameter is from 15mm to 300mm. Forever also has the ability to design and develop customized induction hardening equipment to satisfy user's specific requirements.
This article is from Forever-Aluminum Bar Induction Heating Furnace manufacturer.
---
Post time: 08-17-2016