Selling IGBT induction heating equipment at factory price
YuanTuo provides a wide selection of induction heating and induction  heat treating processing solutions. We provide various sizes of induction heating equipment and furnace,induction heat treating equipment and furnace.The IGBT induction heating equipment is our typical product.Because equipped the new IGBT induction heating power supply.Forever's induction heating equipment has many advantages than before.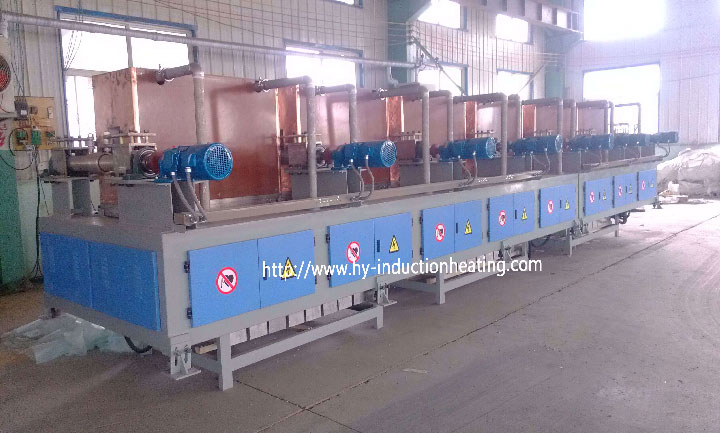 Advantages of IGBT Induction Heating Equipment :
1.Our equipment  including the automatic feeding system,transmission system and automatic discharging system ,IGBT power supply and PLC whole process control.
2.The transmission speed is adjustable,so our equipment can satisfy customer requirement in different production rate.
3.With the tension monitor and control device for the steel bar production line,we can do the induction heat treatment in the constant micro tension condition.
4.The performance is reliable and the maintenance is convenient.
5.To ensure the stability of the product quality,we control the whole processing temperature strictly with the high accuracy and non-contact infrared thermometer.
For more information about the induction heating equipment and related induction heat treating equipment,please feel free to contact with our technical team.
---
Post time: 08-01-2016