Characteristic structure of the new bar continuous hardening and tempering furnace
  Bar continuous hardening and tempering heat treatment refers to changing the steel bar surface or internal microstructure to achieve some properties by heating cooling and insulation. Generally, we called bar hardening and high temperature tempering as steel bar continuous hardening and tempering. After tempering, the bar mechanical property is better than normalized sorbite with the same hardness.
The hardness of the steel bar depends on the tempering temperature at high temperature and is related to the tempering stability of the steel bar and the section size of the workpiece.
 
  Over the years, YuanTuo supplied many bar continuous hardening and tempering furnace  for more users at home and abroad. YuanTuo purpose is to provide high efficiency hardening and tempering furnace as per user's need.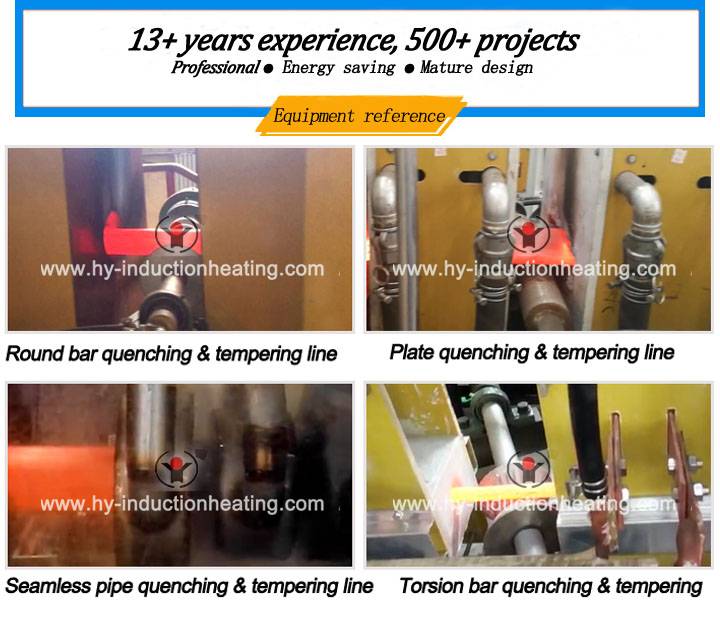 In order to improve the hardness of steel, hardening process has get rapid development. All heat treatment manufacturers should resolutely eliminate backward production capacity. In 2017, one manufacturer of torsion bar and stabilizer bar place orders for 5 sets of continuous hardening and tempering furnace to replace their present equipment.
 Characteristics of the new bar continuous hardening and tempering furnace
1.According to the mechanical industry safety standardization requirements, all the installation for mechanical rotating exposed part should have reliable protective cover.
2.After hardening and tempering, the bars has good straighteness with high qualified rate.
3.Set import infrared thermometer to monitor and control bar heating temperature to make sure uniformity of steel bar heating.
4.The transportation system is using double pinch roller and independent motor for driving.
5.The transmission body frame has sufficient strength and rigidity, in order to facilitate the installation of equipment, the bottom of the rack can be adjusted to adjust the foot, so that the overall equipment will be more beautiful. Roller is made of 304 stainless steel with features of wear-resistant & anti-corrosion.
Contact person: Tom Wang
Email:yuantuodianlu@163.com
Phone: 0086-13303078975(whatsapp, wechat,line)
Specialist of billet heating furnace and system in China; Glad to be your business partner in induction heating field.
---
Post time: 02-13-2018