Continuous billet heating furnace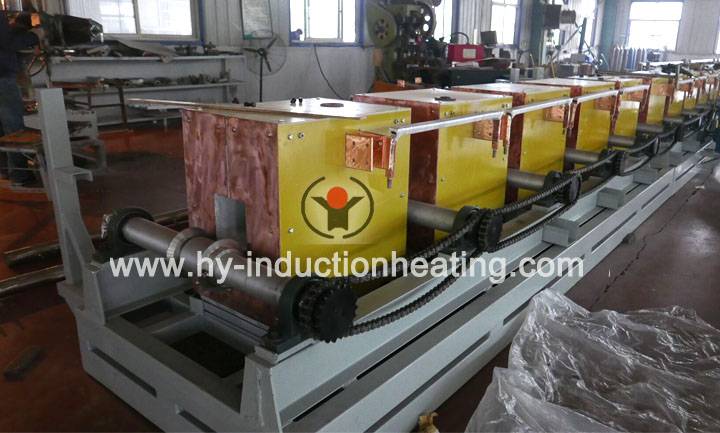 Features:
| | |
| --- | --- |
| Material | Carbon steel  |
| Suitable for  | 60*60-240*240 billet |
| Process | Induction heating for rolling |
Product Detail
Application Video
Product Tags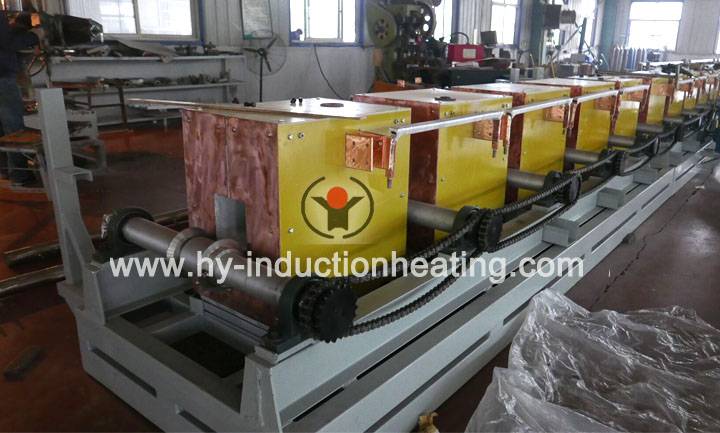 YuanTuo continuous billet heating furnace is mainly used for square billet, round billet and continuous casting billet heating before rolling. Especially for continuous casting and rolling process, our continuous billet heating furnace power consumption is only 15kw/h for one ton by increasing by 100℃, which is more efficient than gas furnace.
The reference for continuous billet heating furnace
| | |
| --- | --- |
| Product name | Continuous billet heating furnace |
| Brand | YuanTuo |
| Material | Carbon steel  |
| Suitable for  | 60*60-240*240 billet |
| Process | Induction heating for rolling |
| Heating temperature | 1000-1200℃ |
| Power required | 100-8000KW |
Introduction for continuous billet heating furnace:
1.MF power supply:reliable,power saving, low distortion, high efficiency, tin copper bar, water pipe is made of stainless steel.
2.Induction billet heater:Both ends of the furnace body are sealed with the whole purple copper plate, and the base plate is made of high strength aluminum alloy.
3.Connection cable:Electrical connection power supply cabinet to furnace.
4.Capacitor:Enclosed, stainless steel water pipe.
5.Remote control box: Siemens PLC can control billet temperature automatically.
6.When the billet induction heater is no-load working,the system will reduce to the Min. power,when the billet is charging into induction heater, the device will increase to Max.power to work,which can reduce the power consumption greatly.
7.Infra Red Pyrometer: Non contact type Infra Red Pyrometer can measure temperature of billet at the exit side.
Advantages of Forever continuous billet heating furnace
1.Very small harmonic, the largest power that our company make is 7500KW induction billet heater, but not influence on the customer's grid.
2.Power saving 10% or above:Less harmonics, high power factor, load output voltage is high, the load coil current is low,small power consumption.
3.100% successful starting.Reliable frequent starting is available.
4.Easy installation & commission and simple operation.
5.Safe and reliable.Perfect protections for long life performance and very safe for operators. Automatic protections for water temperature,water pressure,phase shortage,overcurrent and undervoltage.
6.High reliability:Adopt famous brand components which reduce fault rate and make sure the equipment can run reliably.
Specialist of billet heating furnace and system in China; Glad to be your business partner in induction heating field.