High quality Steel Billet Reheating Equipment  
Steel billet reheating equipment is mainly used to reheating the steel billet to the required temperature after the fist heating.YuanTuo furnace company specializing in producing all kinds of induction heating system to heat many size steel bar,steel pipe,steel billet and other metals.Our company's steel billet reheating equipment was equipped with the new induction heating technology which has many advantages.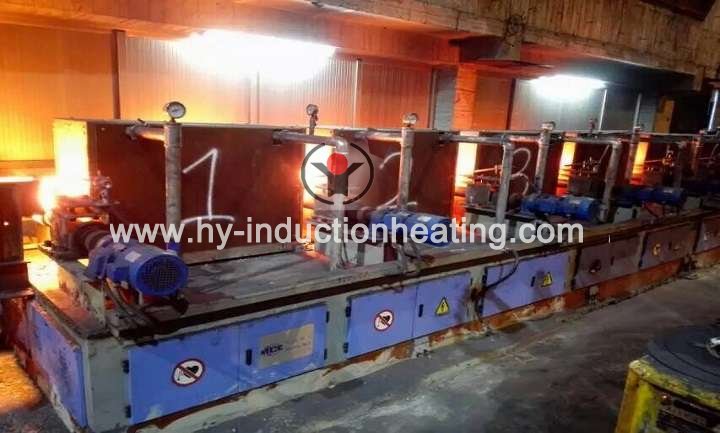 The main features and advantages of the Steel Billet Reheating Equipment :
(1)Fast heating speed and Less oxidation and decarbonization. Because the principle of medium frequency induction heating is electromagnetic induction the heat is generated inside material itself.Thus material can be rapidly heated and only very little oxidation.In addition there need not be any external contact,which can be important where contamination is an issue.
(2)Easy replacement of the heating furnace:Different sizes of induction furnaces for different sizes of work piece.Equipped with quick change connector,the operator can replace the furnace easily and fast.
(3)Uniform heating.There is little temperature difference between the surface and the core.The operator can control the temperature precisely with temperature control system to ensure the product quality.
(4)Good protection system.The reheating furnace is equipped with water temperature, water pressure, over-voltage,over-current,pressure limiting /current limiting, starting over-current, and constant current protection then the system starts steadily and running reliability.
(5)More automation.Our reheating furnace  is fully automatic operation,reducing labor cost and improving productive efficiency.
For more information about the steel billet reheating furnace and other induction heat treating equipment,please visit our website or contact with our  service team.Looking forward to your news.
---
Post time: 07-26-2016