Hot sale for the Steel Pipe Hardening Equipment 
YuanTuo furnace company is a professional manufacture which produce all kinds of the steel pipe hardening equipment.The steel pipe hardening equipment usually used to quench the steel pipe to increase the hardness of the steel pipe.Forever furnace company is well-know for its high quality induction heating system.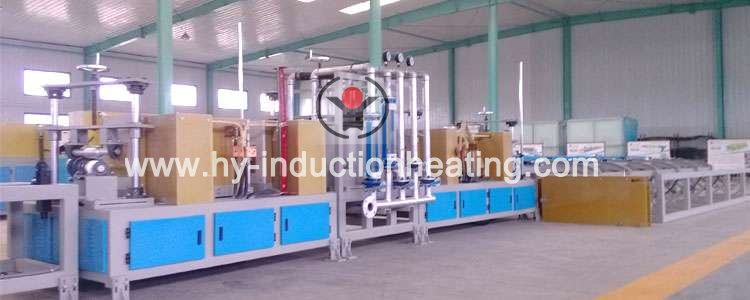 The main advantages of the Steel Pipe Hardening Equipment :
1.Fast Heating and hardening:The most fast heating speed is less than 1 second(the speed can be adjustable).
2.Easy Installation:Continuous power supply,induction coils and inlet and out let water pipe are easily to install.
3.Simple Operation:The user can master the usage method within several minutes.
4.Fast Starting:Accessing electricity and water,the system will start to heat immediately.
6.Good Heating Effect:Uniform heating, heating up fast.
7.Perfect Protection system:There is alarm warming for over-voltage, over-current, over-heat, water shortage phenomenon
8.The customized design and manufacture for your special equipment.
For more information about the steel pipe hardening equipment and other induction heat treating equipment,please visit our website or send us email.Our service team are ready for you.
---
Post time: 07-19-2016