The automatic and intelligent induction hardening tempering furnace is looking for Hebei YUANTUO electromechanical Co., Ltd. with many years of production experience in induction heating equipment, induction heat treatment equipment, quenching and tempering heat treatment production line, forging diathermy equipment and heat treatment quenching and tempering furnace, according to your process requirements, you can customize the round steel quenching and tempering production line for you. YUANTUO electrical and Mechanical Co., Ltd. is a direct selling manufacturer with low price, so you can bring the samples to the company, Meet your requirements, welcome to inquire!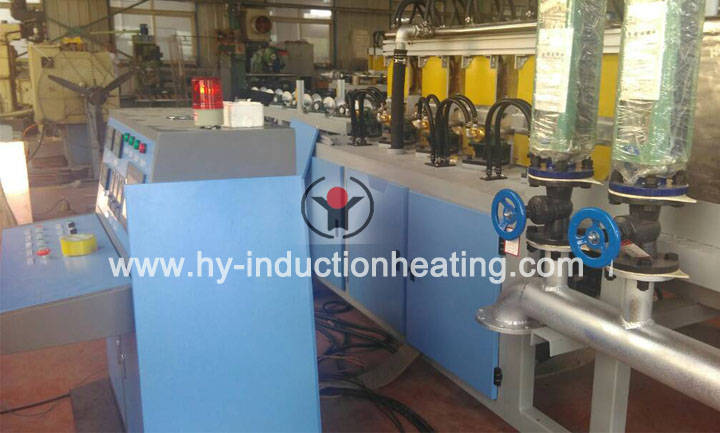 Technical parameters of induction quenching and tempering equipment:
Power supply system: quenching power supply: 160-1000kw / 0.5-2.5khz; tempering power supply: 100-600kw / 0.5-2.5khz, hourly output: 0.5-3.5t, applicable range: 20-120.
Conveying roller table: the included angle between the axis of roller table and the axis of workpiece is 18-21 ° and the workpiece rotates at the same time and moves forward at a constant speed to make the heating more uniform. The roller table between furnace bodies is made of 304 non-magnetic stainless steel with water cooling.
Roller grouping: feeding group, inductor group and discharging group are controlled independently, which is conducive to continuous heating without gap between workpieces.
Temperature closed-loop control of round steel quenching and tempering line: American Raytheon infrared thermometer is used for quenching and tempering, and a closed-loop control system is formed with Siemens S7 of Germany to accurately control the temperature.
Industrial computer system: real time display of the working parameter status at that time, and the functions of workpiece parameter memory, storage, printing, fault display, alarm, etc.
Energy conversion: quenching + tempering is adopted, and the power consumption per ton is 420-480 degrees.
The round steel quenching and tempering production line provides remote operation platform with touch screen or industrial computer system according to the user's needs.
Specially customized man-machine interface and highly humanized operation instructions.
The full digital and high depth adjustable parameters of metal induction hardening tempering furnace make you control the round steel quenching and tempering production line handy.
● strict level management system and perfect one click restore system.
Formula management function of round steel quenching and tempering production line:
Powerful formula management system can automatically call relevant parameters after inputting parameters such as steel grade, diameter and length to be produced. It is no longer necessary to manually record, consult and input the parameter values required by various workpieces.
Historical curve function of round steel quenching and tempering production line:
Traceable process history curve (industrial computer system standard configuration), accurate to 0.1s recording accuracy, vividly and accurately reproduce the processing temperature trend chart of single product. Up to 1t capacity storage space, permanent storage of all product process records for decades.
History of round steel quenching and tempering production line:
The traceable process data table can take out multiple groups of sampling points on each product, and accurately reproduce the processing temperature value of each section of a single product. The touch screen system can store about 30000 process records, which can be backed up by U-disk or network; the industrial computer system is not limited by storage space, and all product process records within decades are permanently saved.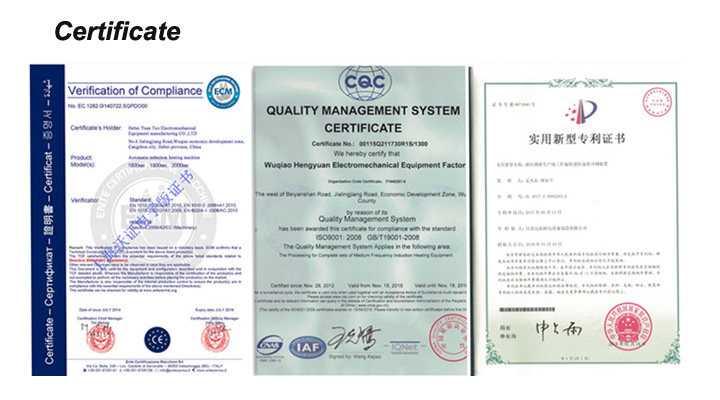 Overseas manager: Tom Wang
Email:tom@foreverfurnace.com
Phone: 0086-13303078975(whatsapp, wechat,line)
Specialist of induction heat treatment furnace in China; Glad to be your business partner in induction heating field.
---
Post time: 08-03-2020