Some introduction of the CJS-600 quenching machine
As you know, the quenching machine is using the induction hardening principle to work. Today i want to introduce you the CJS-600 quenching machine which produced by Forever furnace company.
CJS-600 series CNC quenching machine is our company according to the currently widely used in the industrial processing medium frequency quenching machine tool , after repeated researching  and improvement, then ourselves develop one  new mechatronic products. The machine adopts industrial control computer system control the stepper motor drive, its technical performance in the domestic same industry in leading position.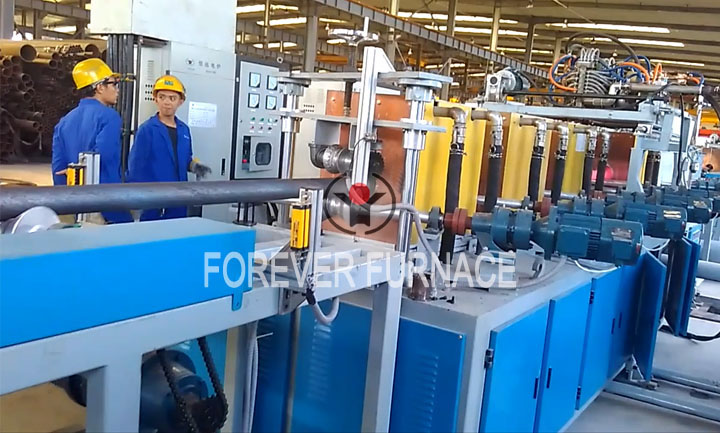 The product mainly has the following features:
1.The machine is equip with the  PC industrial digital control system, advanced performance, debugging is convenient to use, to the maximum extent to meet the needs of complex workpiece quenching.
2. This machine  can realize the different quenching mode: continuous scanning quenching and quenching, piecewise continuous scanning quenching (segmented by sets, travel switch, the same below), the sub and quenching.
3. The machine electric control system for heating and cooling water control interface. According to the process need to control the quenching process and cooling process.
4. low operation cost. The operation of the drive motor is only 250W, and the power consumption of the whole machine is less than 1/5 of the mechanical equipment.
5. Section structure body, light weight, low cost, economical and practical.
Please to visit our website www.hy-inductionheating.com or email our email box:yuantuodianlu@163.com  to get more information about the induction hardening machine and other induction heating  equipment.Looking forward to your good news.
---
Post time: 05-13-2016